Berkshire Community College (BCC) is pleased to announce it is one of four public colleges in the Commonwealth to receive substantial funding through Gov. Charlie Baker's new Critical Building Infrastructure Program. Joining recipients UMass Dartmouth, Northern Essex Community College and Massachusetts Maritime Academy as the first recipients of the multi-stage, $165 million program, BCC will receive $10 million to support window replacement at Koussevitzky Arts Center and Jonathan Edwards Library buildings, including the removal of caulking containing PCBs to comply with EPA requirements. The projects are expected to be completed over the course of about 18 months.
The state funds are available through An Act Providing for Capital Facility Repairs and Improvements for the Commonwealth, a $3.9 billion capital bond bill passed by the Legislature and signed by Governor Baker in 2018.
Begin at BCC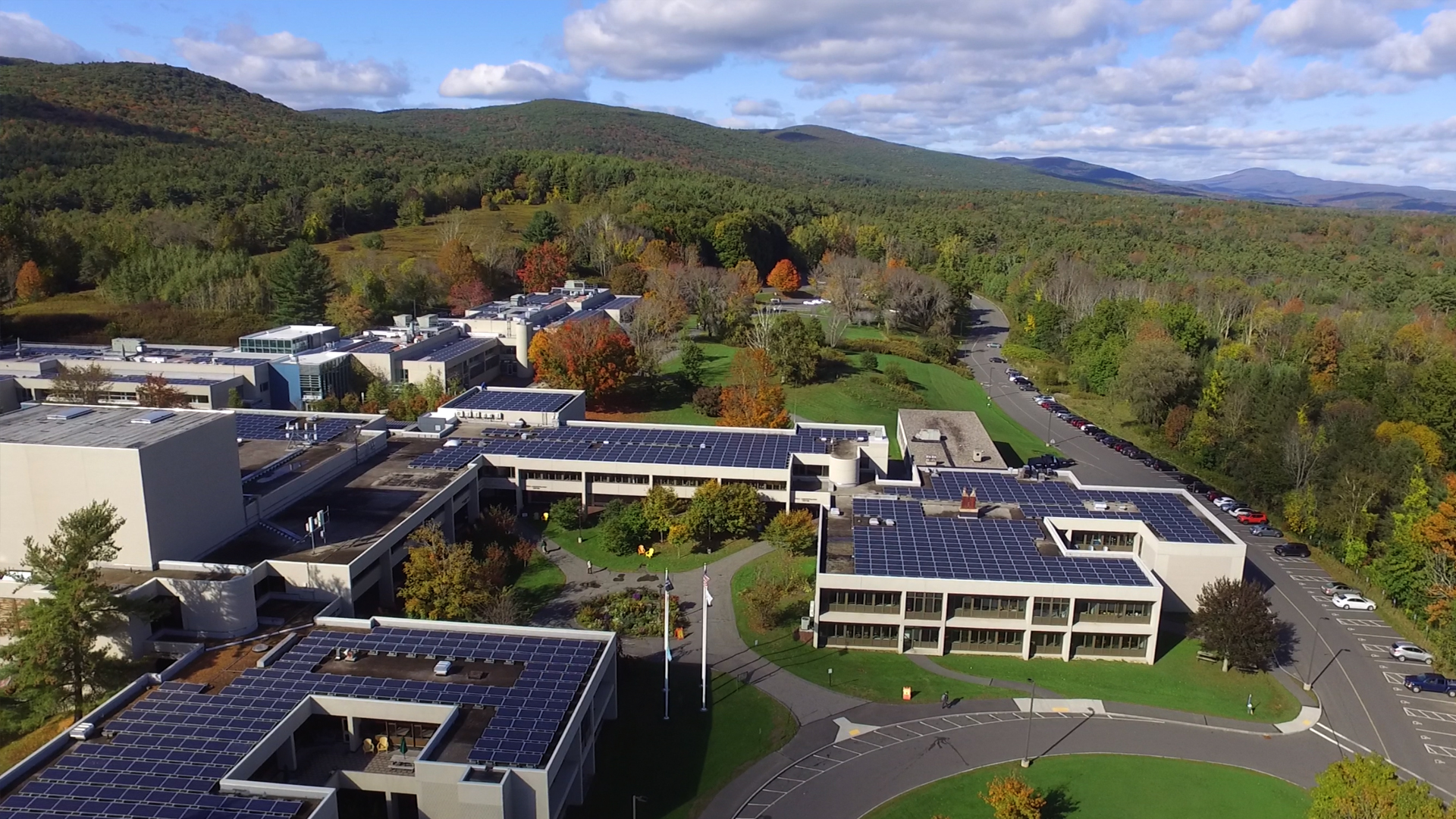 Join BCC this Fall as it continues to revitalize its main campus!
We are so excited to be awarded funds for this project, which has seen years of history — from the discovery to phased approaches and waiting for sufficient funding," said Andrea Wadsworth, BCC Vice President of Administration and Finance. Wadsworth explained that ever since PCBs were discovered while making exterior building repairs over a decade ago, BCC has been working with the Division of Capital Assets Management and Maintenance (DCAMM) and the EPA to address the problem. Previously funded projects include Melville and Hawthorne Hall renovations, the construction of the new One Stop center and the creation of Berkshire Science Commons, set to open in fall 2022.
"Sixty years ago, the dangers of PCBs as they relate to construction projects were unknown," Wadsworth said. "This new award allows BCC to honor our commitment to the EPA and to continue to provide a safe environment for our students, faculty and staff."
During the past six years, the Baker-Polito Administration has committed or invested funds of approximately $1.1 billion to address deferred maintenance and critical repairs at higher education campuses.