Berkshire Community College (BCC) and Massachusetts College of Liberal Arts (MCLA) announce the creation of a joint "Associates to Bachelors" program intended to provide an efficient pathway to teacher licensure. The program is specifically designed for paraprofessionals currently employed by pre-K–12 schools in Berkshire County. Paraprofessionals support students under the supervision of a teacher.
The cohort model program was created in response to Berkshire County school districts' need to create a licensure program that supports the preparation, development and retention of a diverse and effective educator workforce so that all students thrive. With the benefit of creating a caring community of learners with a common purpose, the program draws on the strength of BCC's and MCLA's strong partnerships with local schools, diverse academic programming and dedicated faculty.
The Education Department at BCC has a history of running successful cohort programs with many graduates teaching in Berkshire County. We are thrilled to be able to collaborate with MCLA to offer a new cohort pathway for those already invested in our local schools as paraprofessionals and teaching assistants to continue their education and become licensed educators . The Education Department now has more courses for those interested in becoming PK-12 teachers working toward Department of Elementary and Secondary Education (DESE) licensure. The myriad resources and supports we provide make BCC a great place for students to start the first phase of their journey towards becoming the teachers that our community desperately needs."
Contact Us
For more information about enrollment, specific pathways to licensure and details regarding tuition, timelines and financial assistance, please contact:
Barbara Kotelnicki, Associate Professor of Education, BCC at bkotelnicki@berkshirecc.edu or
Michelle Colvin, Director of Field Education, MCLA at michelle.colvin@mcla.edu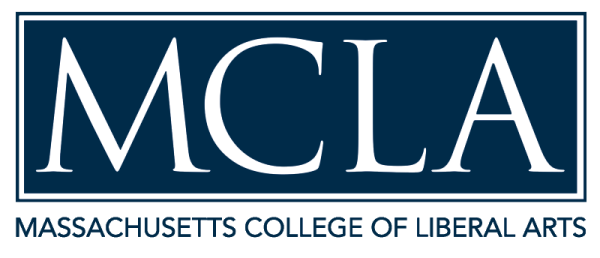 Constructed with the flexibility to meet the needs of participants with either some or no prior college experience, the innovative program allows paraprofessionals to earn an associate degree at BCC and continue to MCLA to earn a bachelor degree and teaching license. Students follow an Early Childhood Education or Elementary/Secondary Education pathway; eligible students may also apply for credit for prior learning after enrolling at MCLA.
The Associates to Bachelors program will prepare students to teach in their own classrooms, promote educational excellence and culturally responsive best practices, deliver effective instruction and meet all requirements for initial teacher licensure in the Commonwealth of Massachusetts. Through a combination of in-person and online classes, the model offers a thoughtful blend of classroom and field-based experiences that prepares students to make a meaningful impact in their school communities.
Our program was created from the field up with input from Berkshire County paraprofessionals, teachers, superintendents and principals. This collaboration between MCLA and BCC is intended to meet the individual needs of working paraprofessionals, regardless of where they are on their path to teacher licensure, and support them each step of the way."
The Commonwealth's Department of Higher Education (DHE) offers funding to Massachusetts residents who are currently employed as paraprofessionals in Massachusetts public schools (for at least two years) and wish to become certified as full-time teachers. Financial need is not a requirement for the Paraprofessional Teacher Preparation Grant, but recipients must annually file the Free Application for Federal Student Aid (FAFSA).